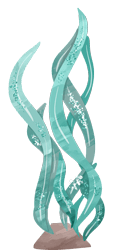 Christopher E. Wacker, D.D.S
Dr. Chris Wacker has owned Loma Linda Children's Dental Group since 1997. His philosophy is to provide extraordinary oral healthcare to children in a trusting and educational environment, which focuses on prevention and treatment of tooth decay.

Born in Michigan, Dr. Wacker moved to California when he was a teenager. He graduated from Loma Linda Academy and completed his dental pre-requisites at Cal State San Bernardino and Pacific Union College. He then graduated from Loma Linda University School of Dentistry with his Doctor of Dental Surgery degree. Dr. Wacker followed his passion for treating children by completing a two year Pediatric Dental Residency at Loma Linda University School of Dentistry.

Dr. Wacker is a strong believer in continuing education, and primarily focuses on caries (tooth decay) prevention in his practice. He finds it most rewarding to educate patients and their families on how to prevent tooth decay so the entire family can enjoy a lifetime of oral health.

Besides Pediatric Dentistry, Dr. Wacker is also passionate about his family – wife Leanna, and daughters Danica and Makena, off-road racing, cooking, and living life to its fullest!
Dr. Steven Kirby is a pediatric dentist. He grew up in rural northern California in the town of McKinleyville. At the age of 19, he went on a two-year service mission for his church in Santiago, Chile where he learned a new language and culture. He is fluent in Spanish and continues to be in contact with friends that he met while in Chile. Upon his return to the United States, Dr. Kirby moved to the sunny end of California and received his Bachelor's degree in Chemistry from the University of California Riverside. Dr. Kirby was then accepted to the Herman Ostrow School of Dentistry of USC where he served as co-student director for one of the dental outreach programs. In that capacity he organized and participated in over 50 clinics that took place California, Mexico, Belize, Guatemala, and Colombia. Following completion of his Doctorate of Dental Surgery from USC, Dr. Kirby completed a two-year hospital-based pediatric dental residency at Doernbecher Children's Hospital in Portland, Oregon.

Dr. Kirby is very passionate about teaching parents the importance of good oral hygiene practices for their children from the time their child's first tooth erupts. He also stresses the importance of finding a dental home where the pediatric patient is seen on a bi-annual basis. This practice will help reinforce the oral hygiene instructions that are given and will allow for the early detection of caries. Dr. Kirby has a very calm and cool demeanor that helps relax both his pediatric patients and their parents. He feels that making visits to the dentist a fun and enjoyable experience for his pediatric patients is one of his most important jobs. This willingness to come in for regular checkups and receive any treatment needed will foster a good life long relationship with the dentist. Dr. Kirby loves spending time and vacationing with his beautiful wife, who is a Prosthodontist. They met at dental outreach program during dental school and have been together ever since. They are very pleased to have a new member of their family in their baby girl, Kaia. Dr. Kirby is an avid motorsports fan and enjoys watching and playing basketball, baseball, football, and motocross. He also enjoys working on classic cars.
Mel has been working in dentistry for forty years as a RDA, an Insurance Specialist and Office Manager.  Mel has worked in all the different specialties of dentistry but prefers Children's Dentistry because the patients are so full of energy and giggles! Mel loves to spend time with her four grandchildren and three grown children exploring new places.  Mel's favorite thing to do is golf, and maybe one day she will hit par!
Treatment Plan Coordinator
Jennifer came to LLCDG 17 years ago as an RDA and has been here ever since!  She can be located at her desk as Treatment Coordinator or helping with your little ones in the back office.  Jennifer loves working with children because they can be silly and fun. Jennifer is married to Eric and is the mother of two beautiful children, Willow and Westin.  Jennifer loves the beach and off-roading with her family.
Amy has been in dentistry for fifteen years all that time at LLCDG.  Amy likes working with children because of their honesty and the fact that they just warm her heart!  Her family, husband Rory and son Cooper, spend time camping, off-roading, and barbequing.  Amy likes to camp near water so she can go paddle boarding! Amy loves to garden and is quite the green thumb!
Registered Dental Assistant
Ceci has been in dentistry for over thirty years and has been with LLCDG since the 90's! Ceci loves working with children because they are fun, and no day is ever the same. Ceci loves to bring a smile to all our faces everyday with her warmth and kindness. Ceci enjoys camping with her large family and baking with her many grandchildren.  Ceci is very creative and always gets chosen to wrap gifts for every occasion!
Registered Dental Assistant
Itzel has been with LLCDG for over a year now and came here straight from her RDA schooling. Itzel loves the stories our patients tell and loves to learn new things from them too! Itzel welcomed son Jonathan in August 2022 and is so very excited to be a new mom! Itzel loves to paint and is very talented but humble about her talent!
Registered Dental Assistant
Jessica has been in the Pediatric Dental field for over seven years! She originally started with LLCDG in 2019, but took some time off to bond with Luca, born in 2020.  She loves working with kids because it's always a fun experience. Jessica loves to read, go to the gym,  and cook. She loves spending time with her son Luca and her husband Jeff.
Registered Dental Assistant
Jasmine has been in the dental field for three years. She adores working with kids because they have the best personalities and they always put a smile on her face! Jasmine is busy in her off time planning her upcoming wedding to fiancé Lance.  Jasmine loves to binge watch her Netflix shows, relax and spend time with family in Jamaica!
Registered Dental Assistant
Bryant is our youngest member and he enjoys living life to the fullest!  He is skilled at Latin Dancing, enjoys working out and long rides on his street motorcycle. This adrenalin junkie loves to skydive and paraglide which he has done several times!
Registered Dental Assistant
Ally has been in dentistry for six years. She really enjoys working with your children because they are so adorable and always make her smile! Ally loves to travel, going to the gym and most of all spending time with her boyfriend Andy and their families!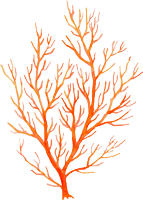 trusted and experienced pediatric dentists
Bringing smiles back since 1997!